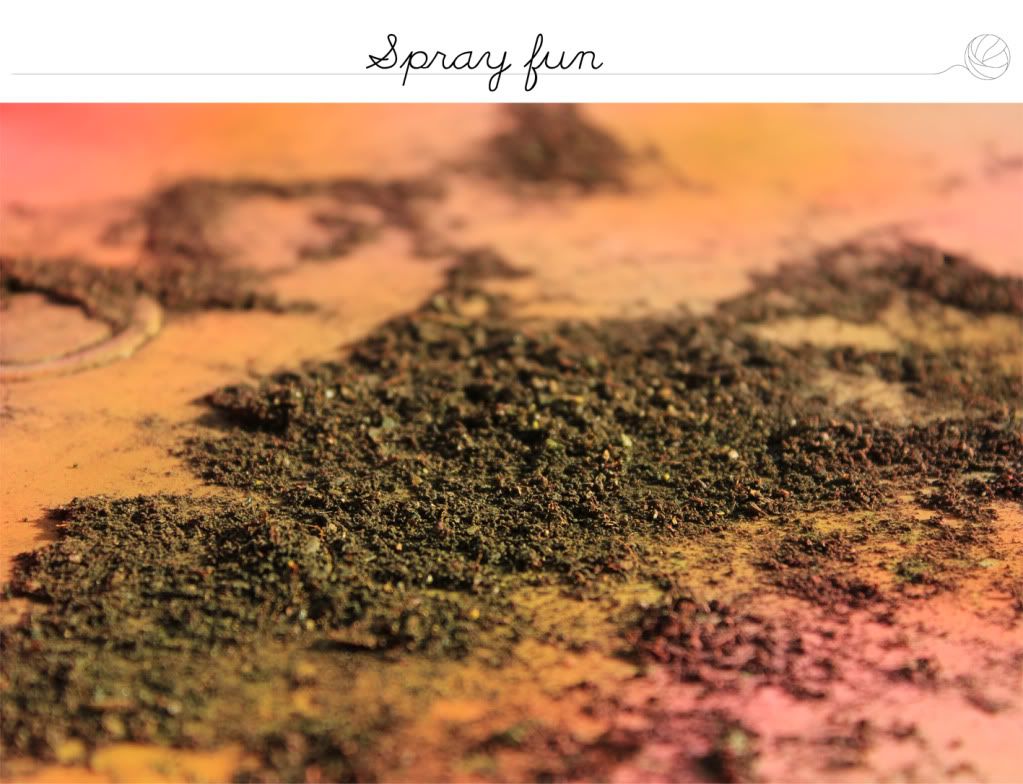 Sorry for the long interruption.
After using the hot pink spray for a DIY I couldn't stop my self from having a little fun with it and an old kids table that was in the garden. Here are some photos I took of it. I'll post the DIY tomorow, I hope.
Oh, and by the way, I don't know if you noticed but I uploaded the tunes day post that were missing: Tunes say III and Tunes day IV.
Peço desculpa pelas duas semanas sem novidades, mas o IST não me está a dar hipótese, nem para aproveitar a Páscoa.
Depois de usar o spray rosa num DIY, não consegui não fazer porcaria, como diz a Sofia, numa mesa amarela que estava no jardim, na qual eu e a Sofia tínhamos as nossas Tea Parties.
Estas são algumas das fotos que tirei, tinha lá um spray amarelo à mão que também usei. gostei bastante do efeito da terra pintada.
Ah, a propósito, já fiz o upload dos dois tunes day que estavam em falta.Tunes say III e Tunes day IV.