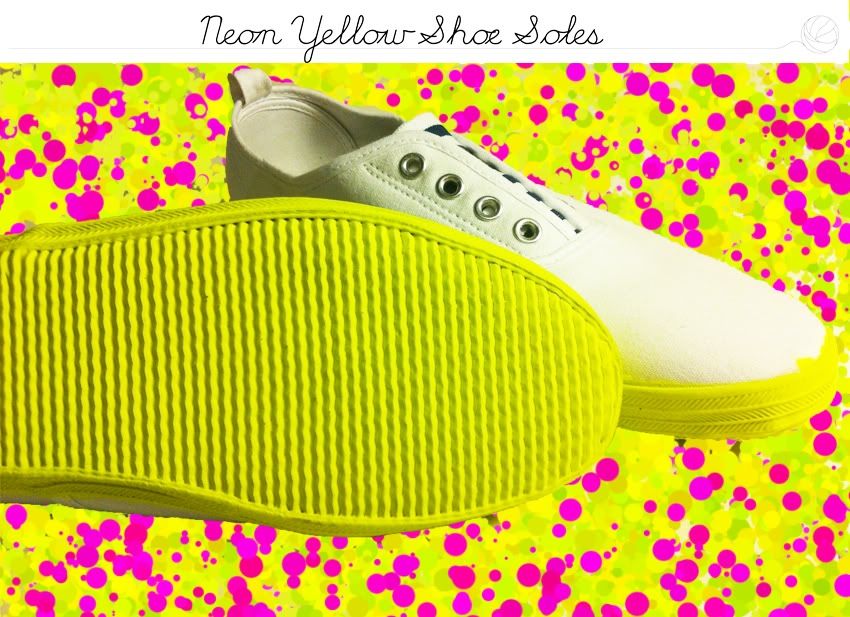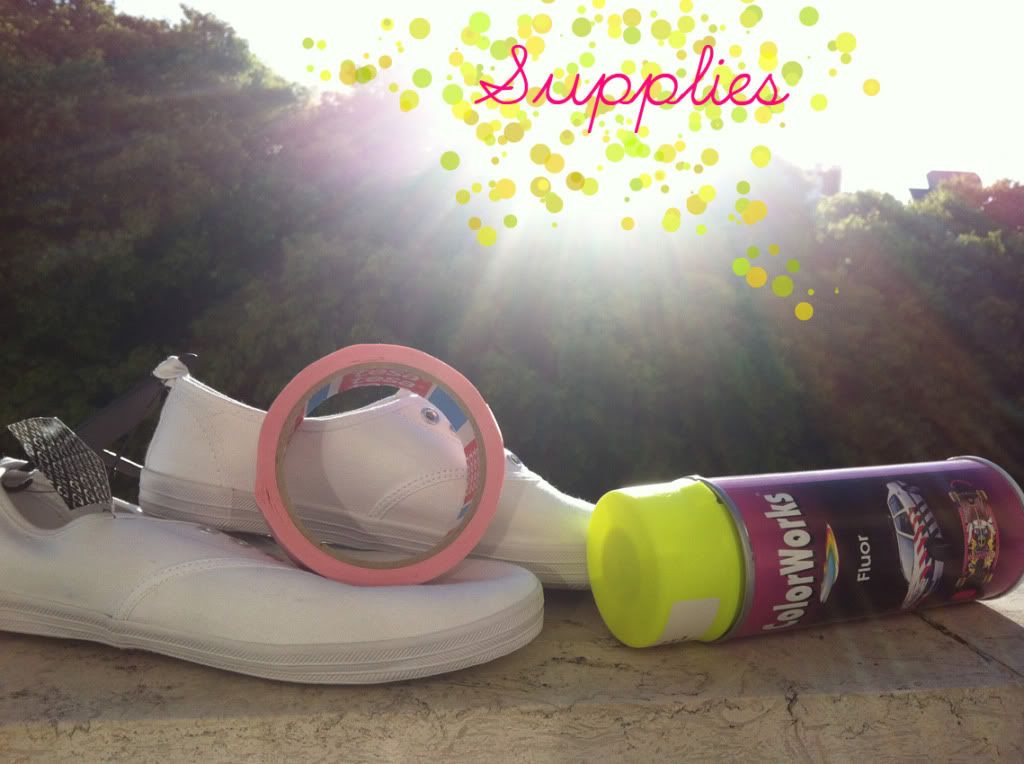 Supplies:
Cheap white snickers (mine are from H&M Devided, Primark didn't had my size... ); duct tape, spray paint, latex gloves, old papers.
Materiais:
Ténis brancos baratos, fita-cola, spray, papeis velhos, luvas de latex.
Passo a Passo
1st Step:
Carefully, and as precisely as you can cover the snickers with duct tape
so that they don't get any spray on.
1º Passo:

Cuidadosamente, com tanta precisão quanto possível cobre a parte de tecido dos ténis, para que esta não fique pintada.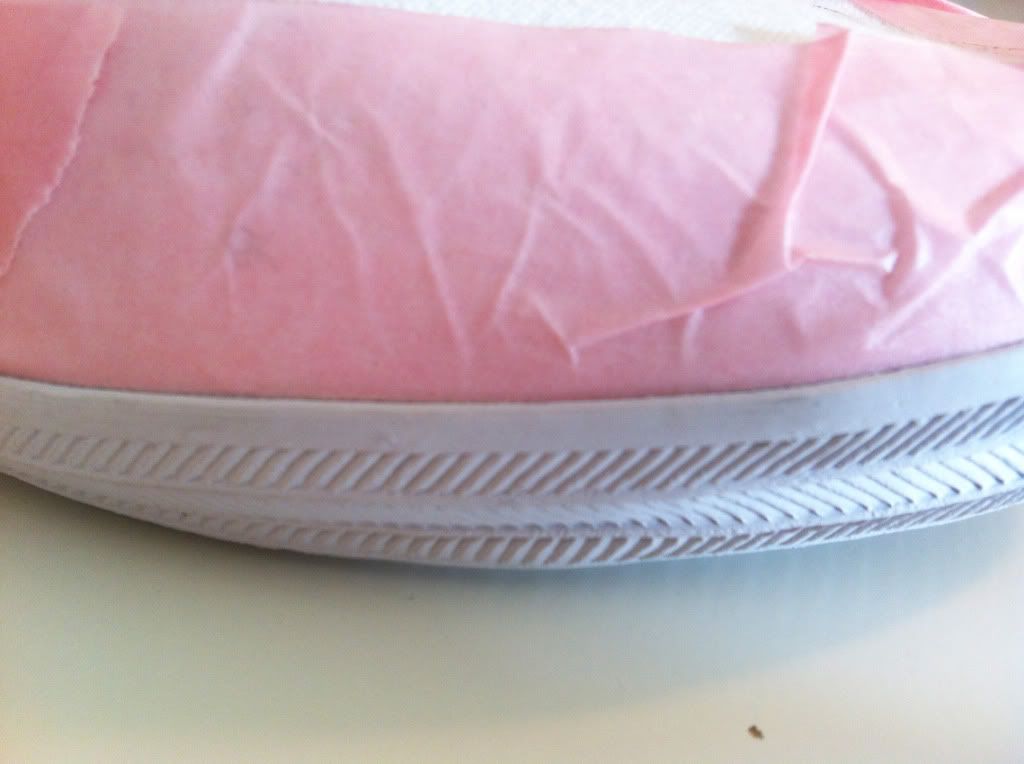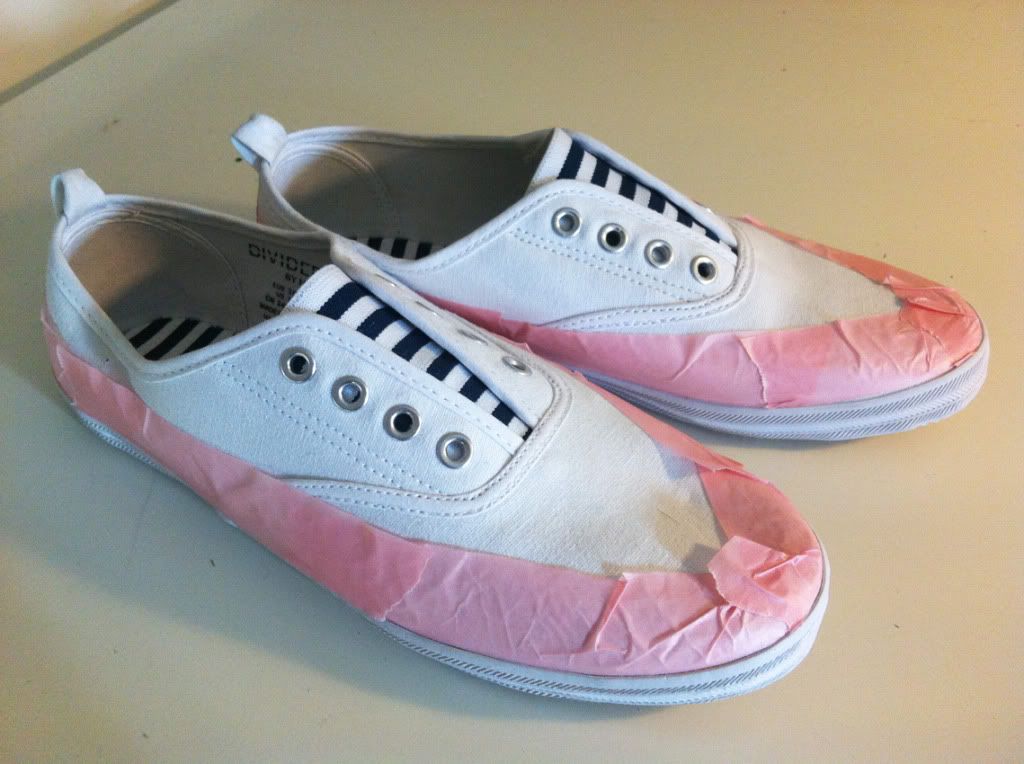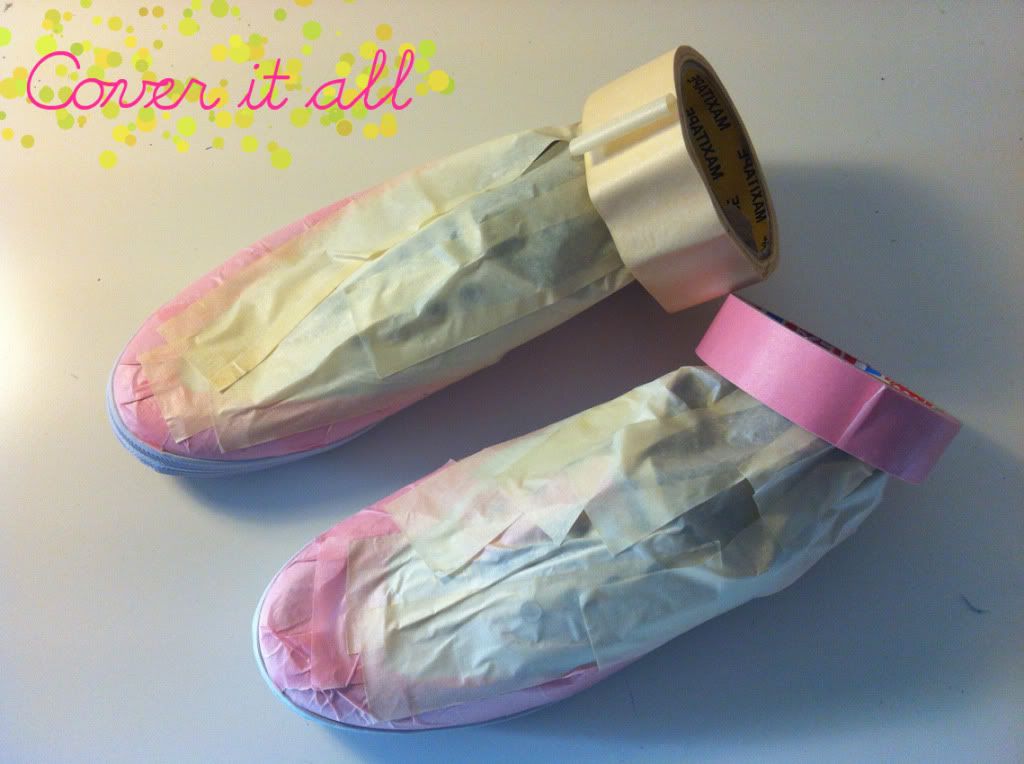 Cover all the fabric!!
Cobre todo o tecido!!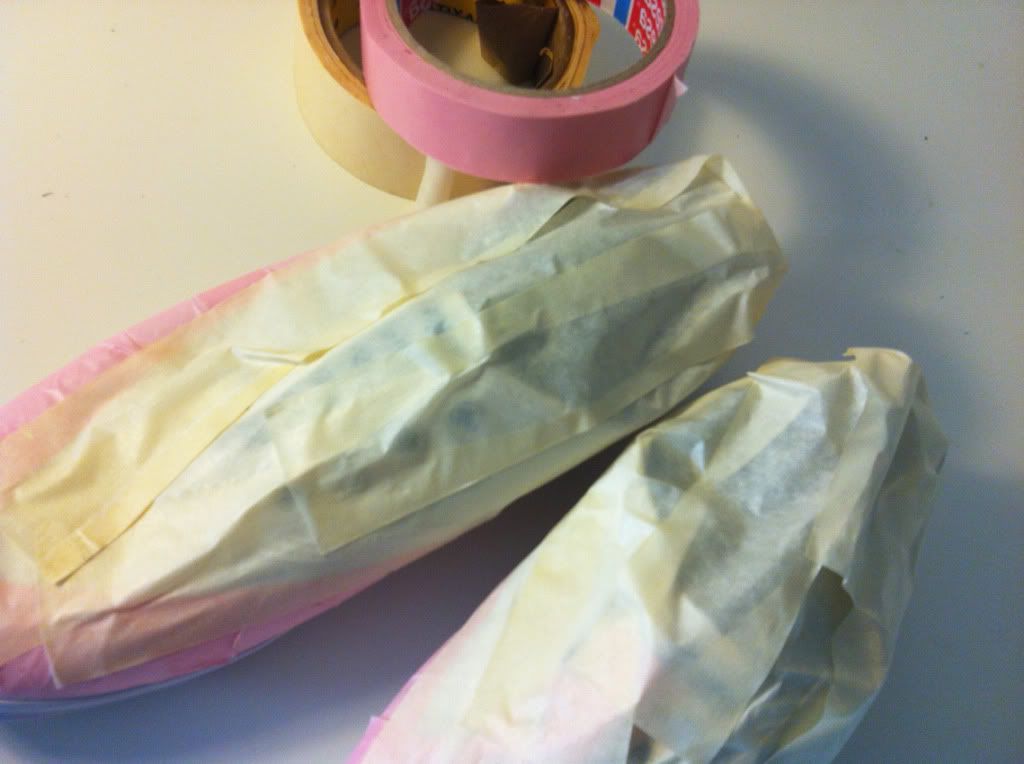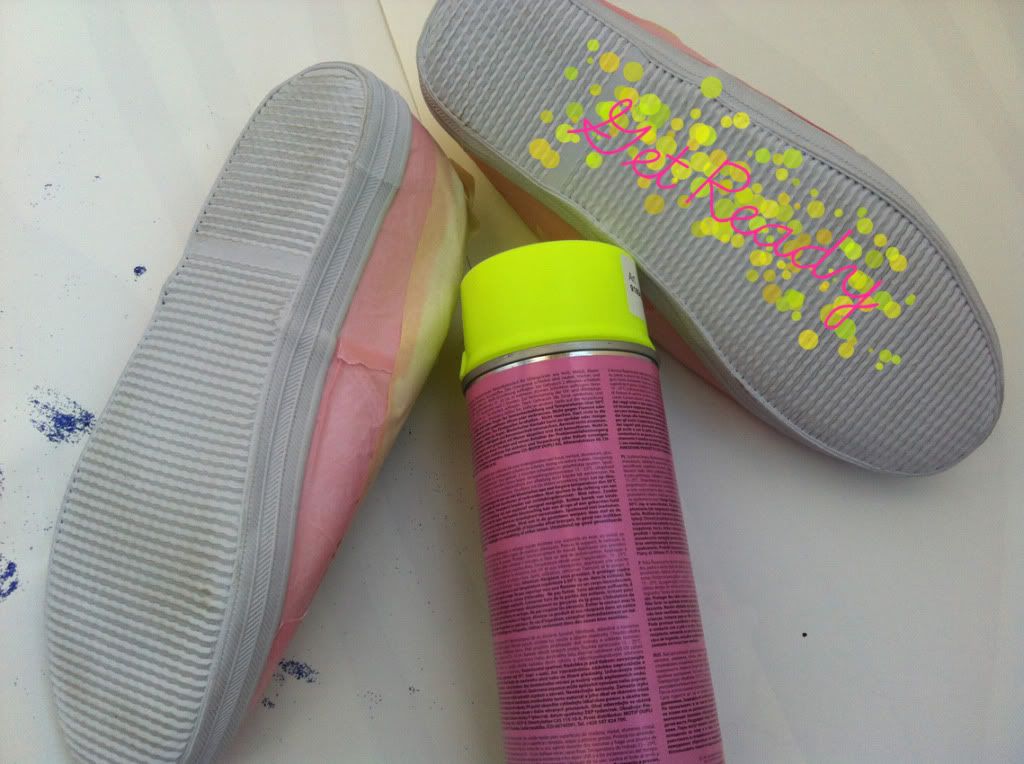 2nd Step:
Get ready to get messy! I advise you to wear gloves, like the ones the doctors use, and I suggest you cover the surface you are working on.
2º Passo:

Preapara-te para fazer porcaria. Sugiro que preotejas a superficie em que vais trabalhar e uses luvas de médico.
3rd Step:
Paint the shoe soles with your spray. (After they were dry I gave them a second coat.)
3º Passo:

Pinta as solas com spray. (Eu dei uma segunda demão depois de ter deixado secar a primeira vez)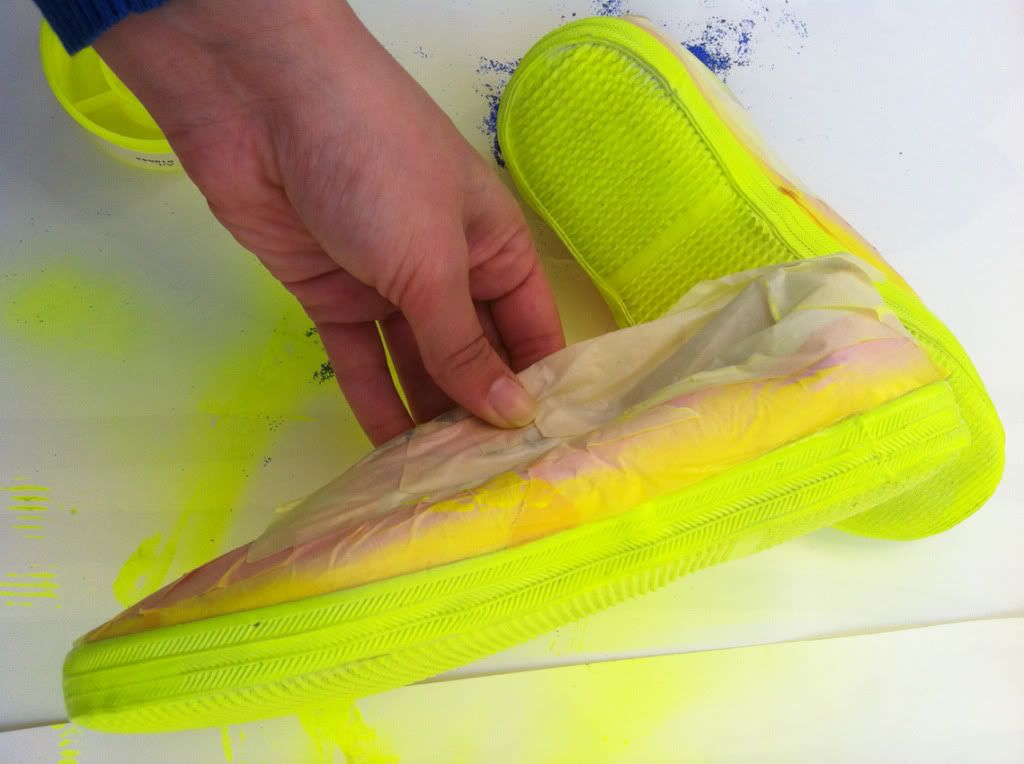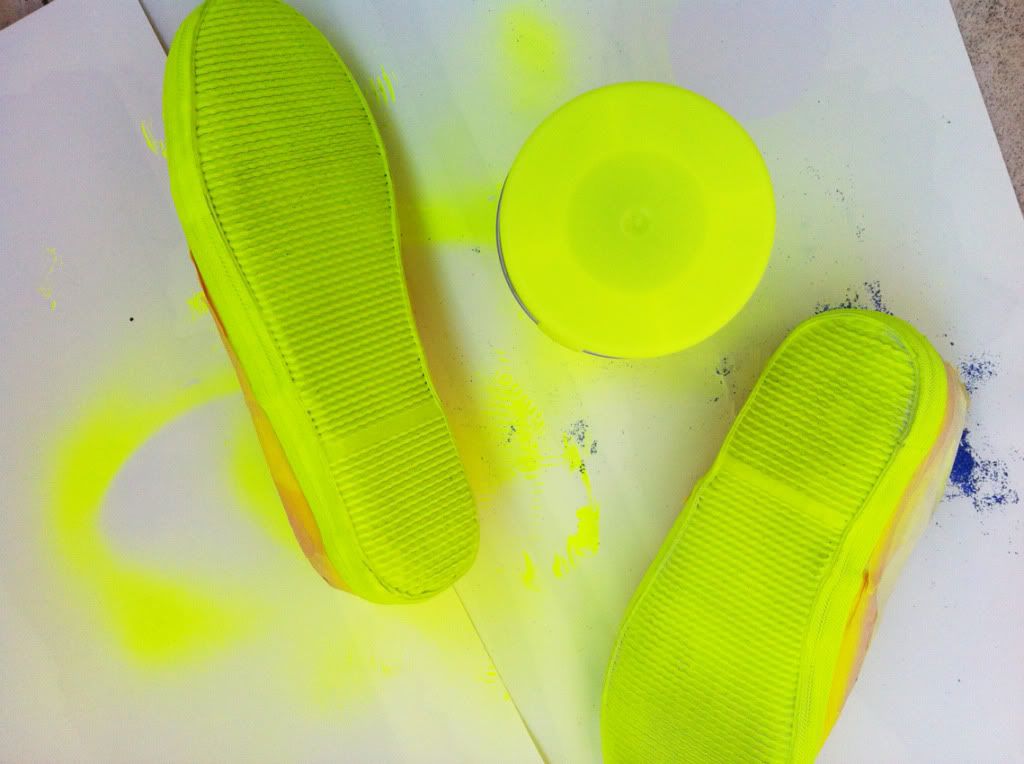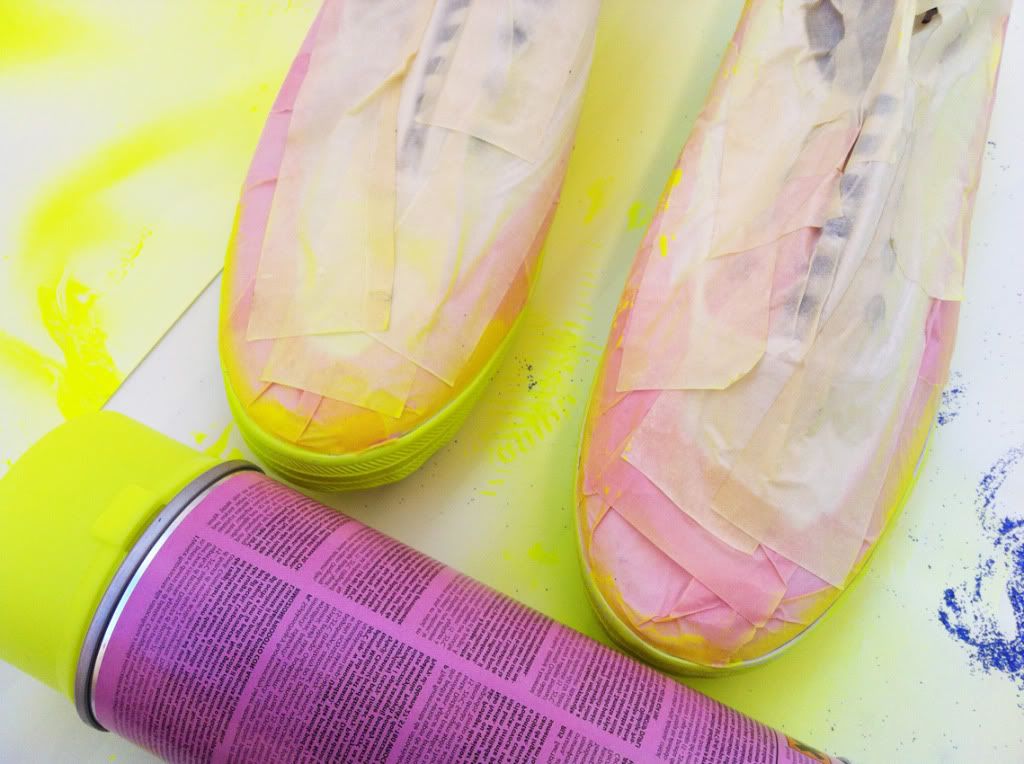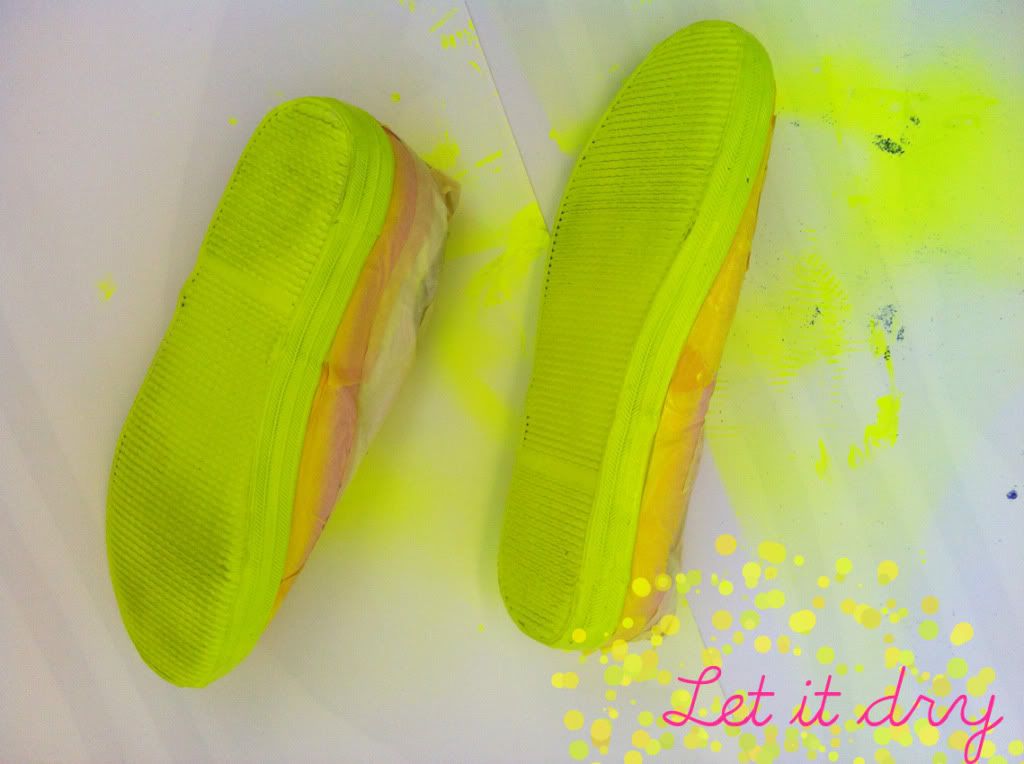 4th Step:
Let it dry.
4º Passo:

Deixa secar.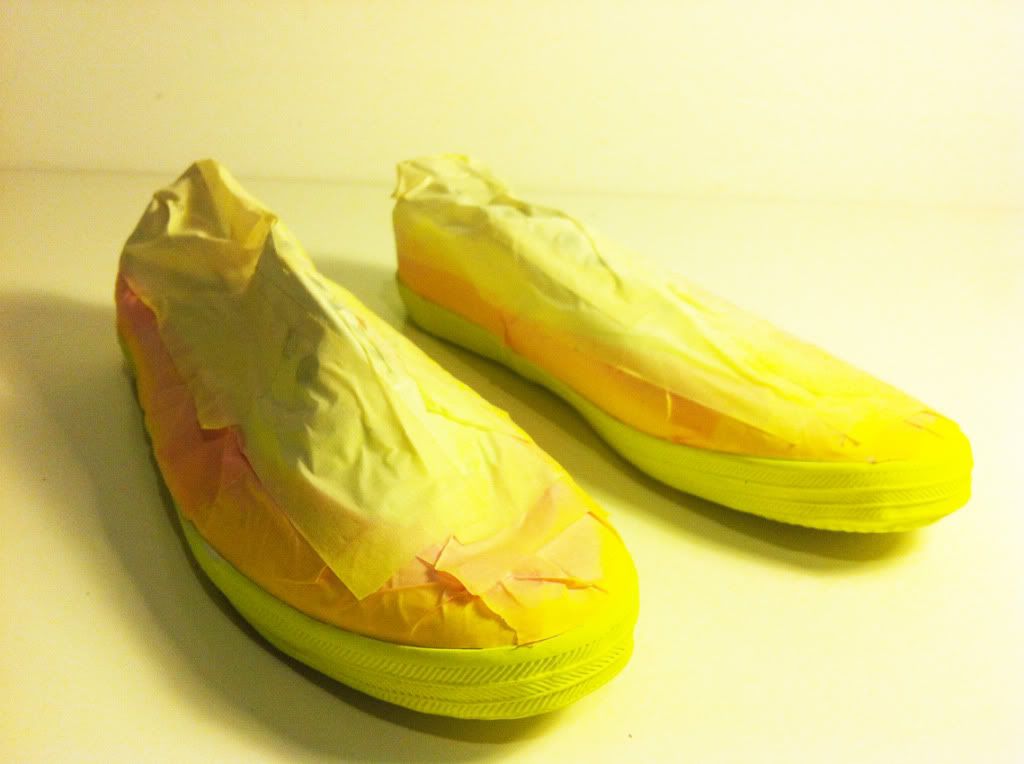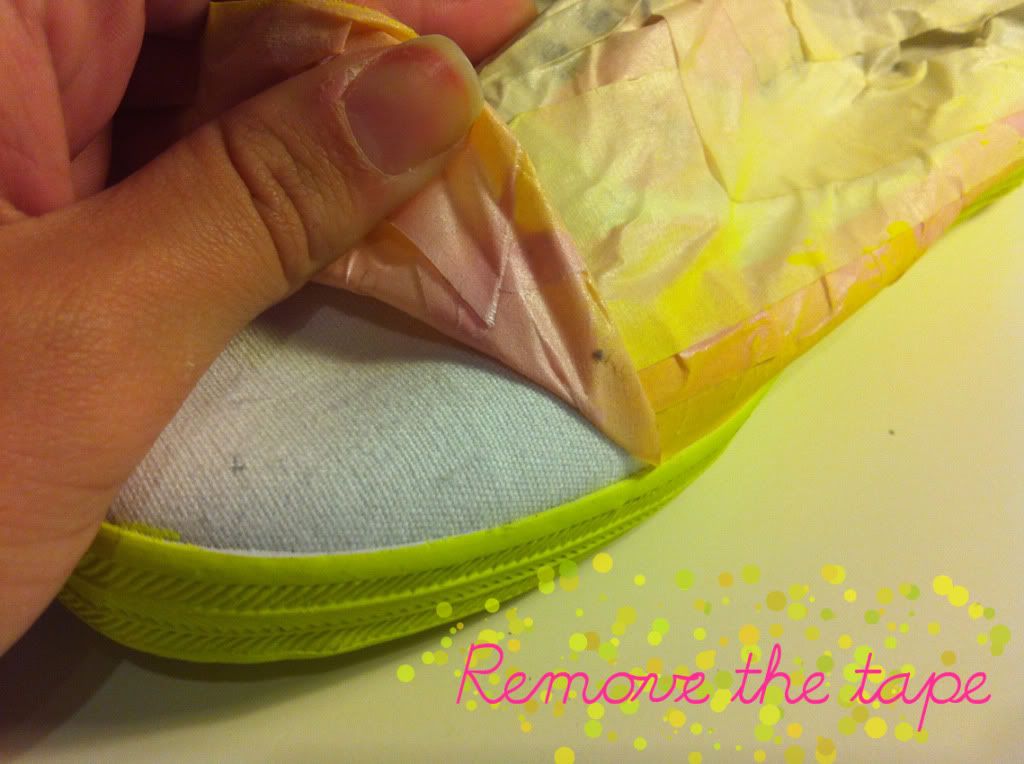 3rd Step:
Remove the duct tape.
3º Passo:

Remove a fita-cola.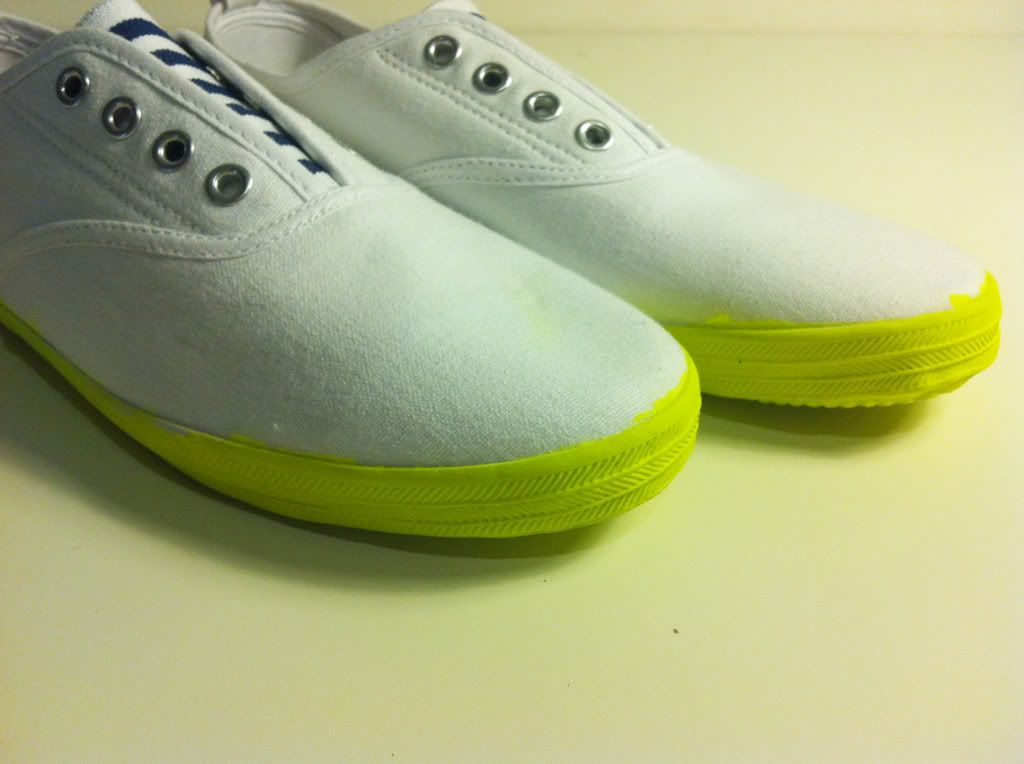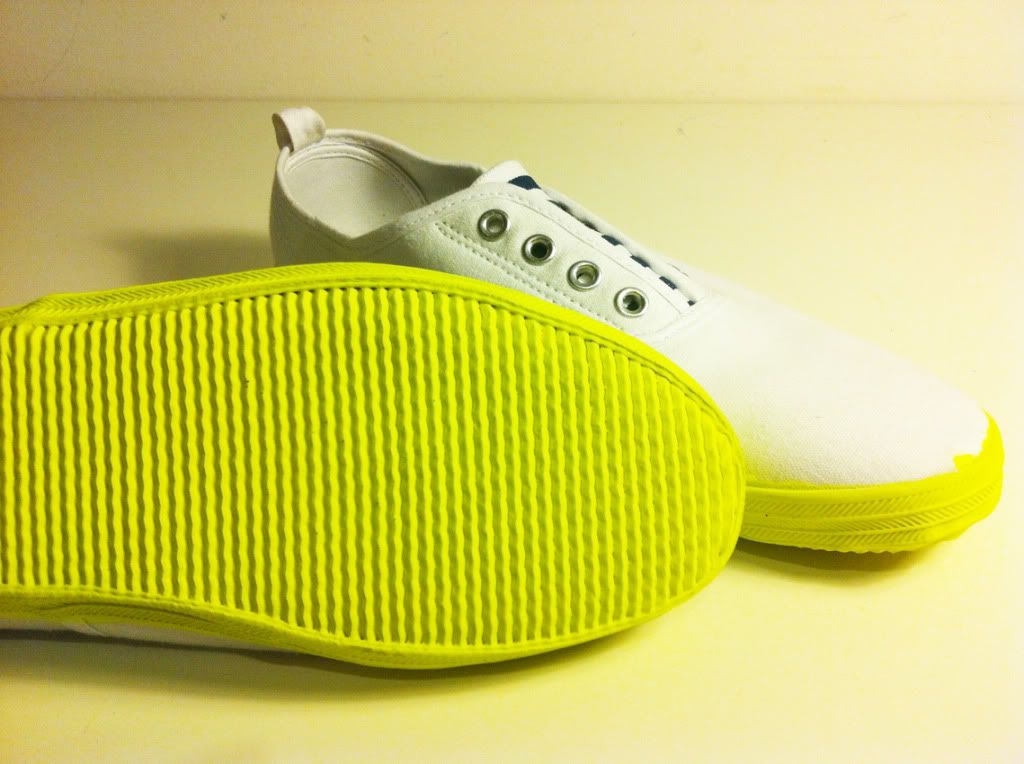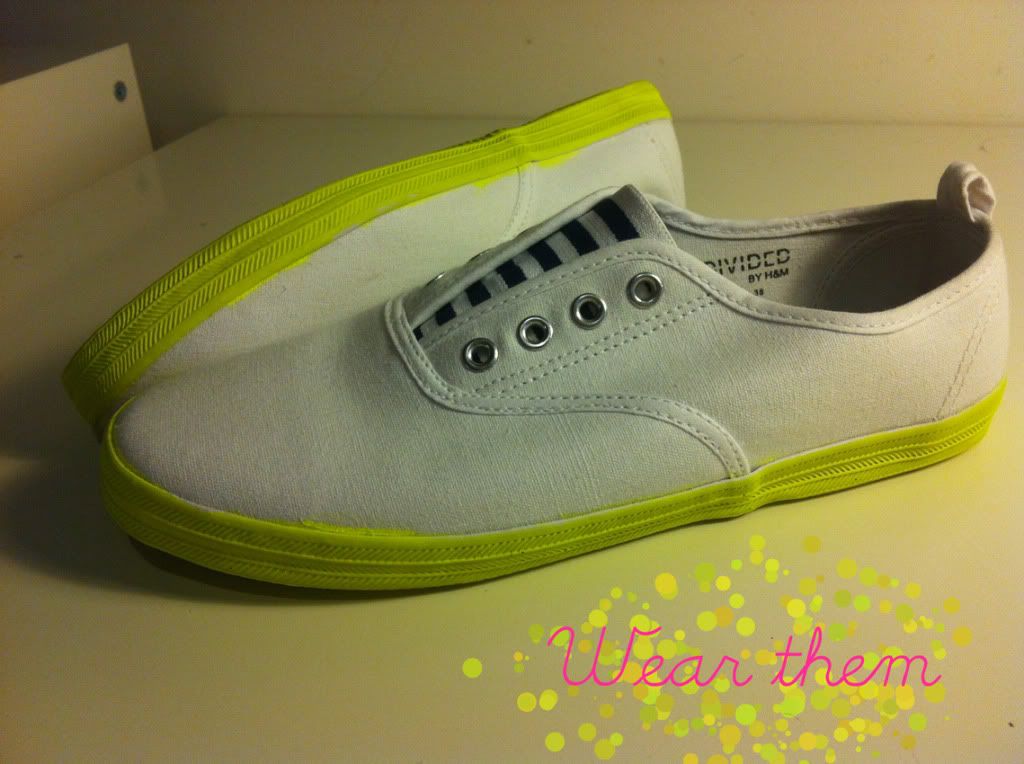 Finally: Enjoy them!!!
Finalmente: Usa-as e diverte-te!!!