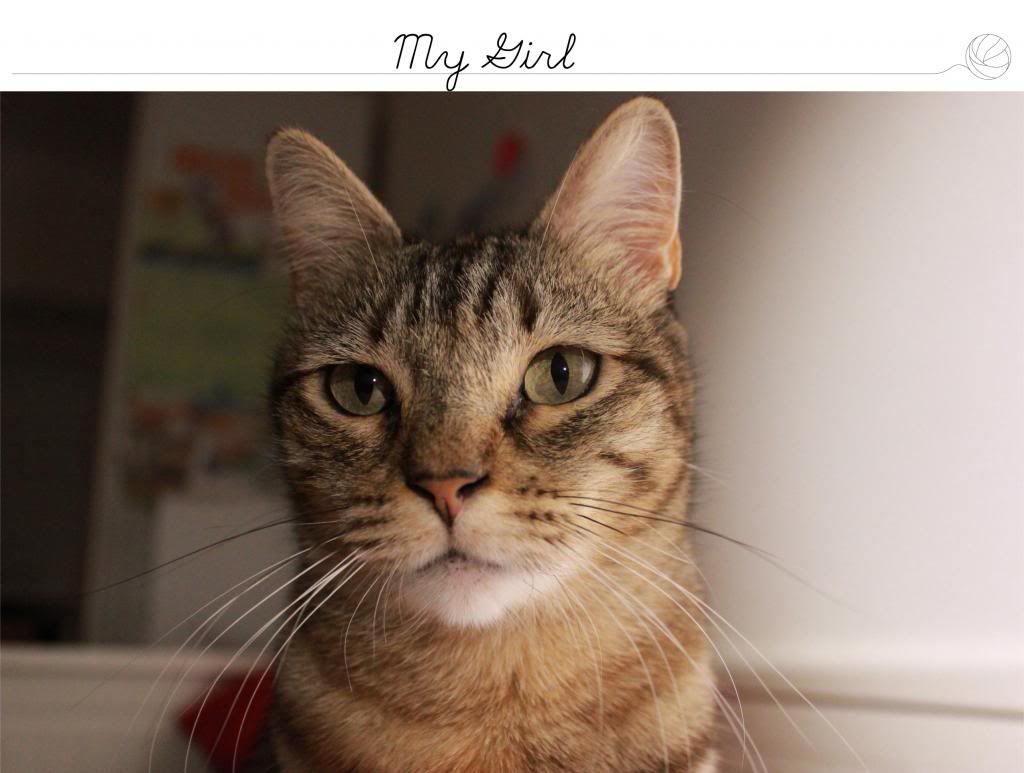 She is very sweet and has kind eyes.
She loves me and makes me feel important, I am her best friend.
She plays with me and entertains me.
She keeps my days interesting and my nights warmer.
She is playful and sweet.
She likes sleeping on my computer, and, oh well, sleeping in general.
She enjoys the afternoon sun by the window and likes to look outside.
She photographs well and looks at the camera.
She has so many different ''facial'' expressions.
She spends all the time that is possible with me and walks beside me around the house.
She keeps me company while I eat and doesn't steal my food (unlike other cats, yes I am talking about you, Bernardo's trouble maker).
She is very much loved and I hate it when I remember that cat's don't live as long as people. I am terribly afraid to live without her.
I also dig Amelie and Yann Tiersen's music.